If you want to incorporate scotch tapes on your design, here are some free hi-res images from BenBlogged.com. Scotch tapes work well if you have post it-notes or snapshots on your design. [Download link]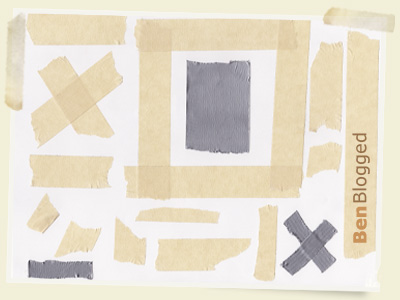 Unfortunately, they're saved as JPG and not EPS or PNG type so you have to do some "pathing" or magic wand tricks to isolate the white background. You won't notice the edges anyway once you rescale it for small projects.
BenBlogged.com is a site where you can find free vectors, Photoshop brushes, and design tutorials including CSS.